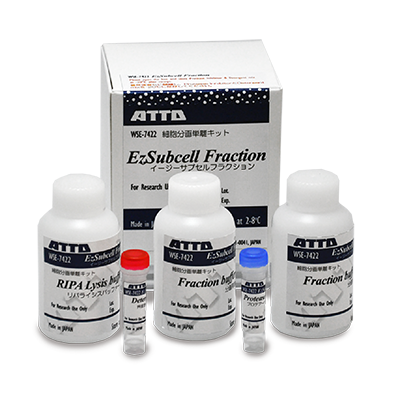 Electrophoresis/ Western blotting/ Immunoprecipitation/ ELISA/ Bioactivity/Protein purification/ Chromatin immunoprecipitation assay/ Enzyme activity/ etc.
Sample preparation for electrophoresis, immunoprecipitation, ELISA, chromatin immunoprecipitation assay, enzyme activity & bioactivity experiments, etc.
Simple preparation of organella fractionation in high reproducibility and purity.
Additionally required material is only cooled centrifuge( to 10,000 x g).
Process for all fractionation is completed in 2 hours.
Detergent or non-detergent method is available.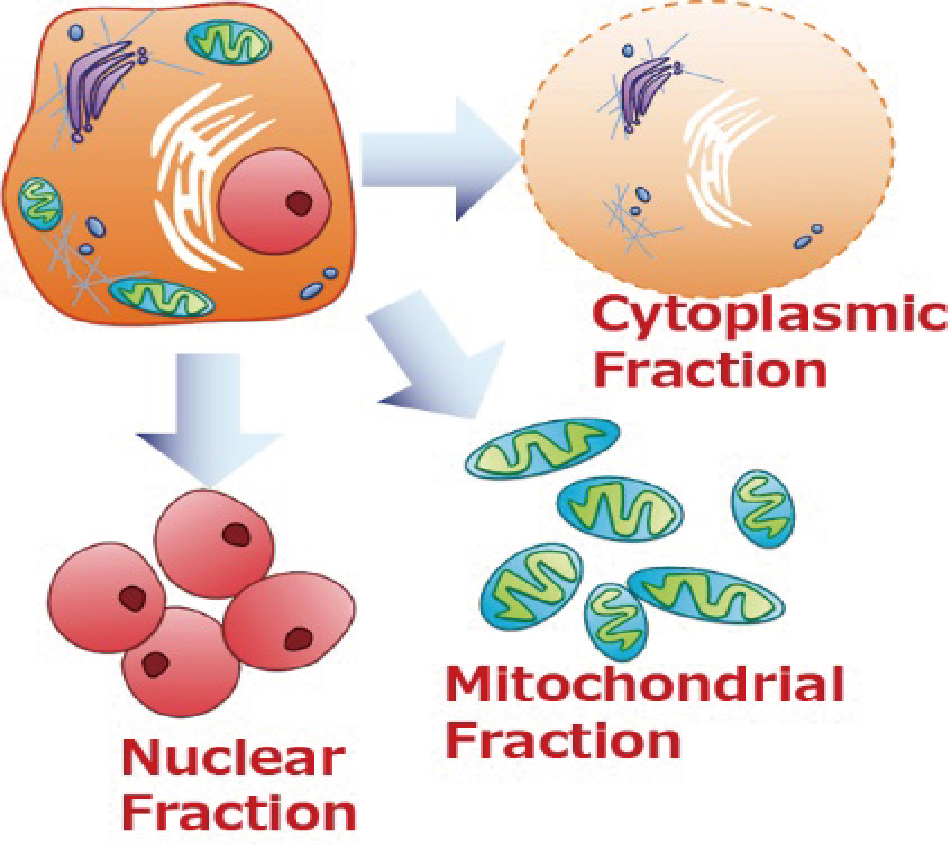 WSE-7422 EzSubcell Fraction
Components
Extraction buffer: HEPES, detergent
Protease Inhibitor (100X): Aprotinin, Pepstatin A, Leupeptin
Applicable amounts
50 samples, up to 2 x 10⁷ cell/sample
Storage
1 year
Package
Fraction buffer 1: 50 mL
Fraction buffer 2: 50 mL
RIPA Lysis buffer: 20 mL
Detergent mix (50X): 1 mL
Protease Inhibitor (100X): 0.7 mL
| Code No. | Description | Unit |
| --- | --- | --- |
| 2332338 | WSE-7422 EzSubcell Fraction | 1 pk |