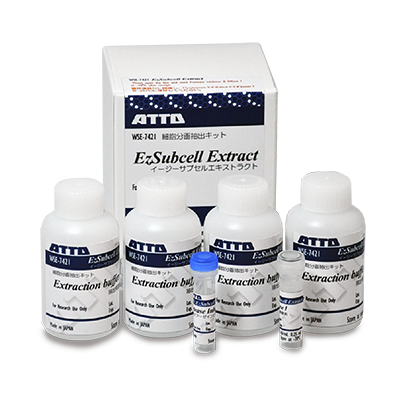 Electrophoresis/ Western blotting/ ImmunoprecipitationELISA/ chromatin immunoprecipitation assay/ Enzyme activity/ etc.
Sample preparation for electrophoresis, immunoprecipitation, ELISA, chromatin immunoprecipitation assay, enzyme activity experiments, etc.
Simple operation by centrifuging after the addition of four extraction buffers step wisely.
Additionally required material is only cooled centrifuge( to 10,000 x g).
The process for all fractionation is completed in 3 hours. Both Fractionated cells from mammalian tissue and frozen cell are available.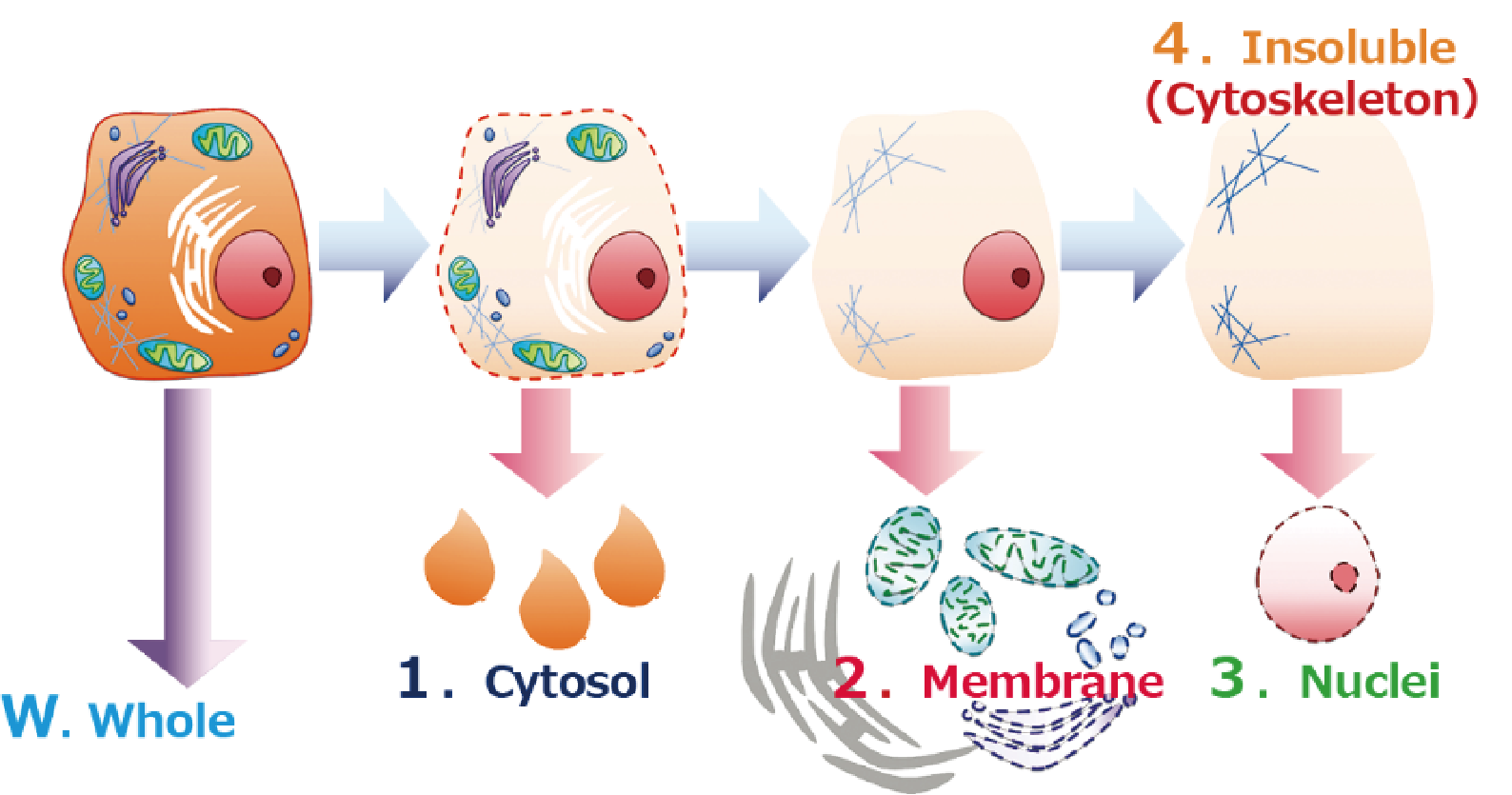 WSE-7421 EzSubcell Extract
Components
Extraction buffer: HEPES, detergent
Protease Inhibitor (100X): Aprotinin, Pepstatin A, Leupeptin
Dnase I
Applicable amounts
50 samples, up to 2 x 10⁷ cell/sample
Storage
1 year
Package
Extraction buffer 1: 50 mL
Extraction buffer 2: 50 mL
Extraction buffer 3: 25 mL
Extraction buffer 4: 25 mL
Protease Inhibitor (100X): 1.25 mL
Dnase I: 0.25 mL
| Code No. | Description | Unit |
| --- | --- | --- |
| 2332337 | WSE-7421 EzSubcell Extract | 1 pk |