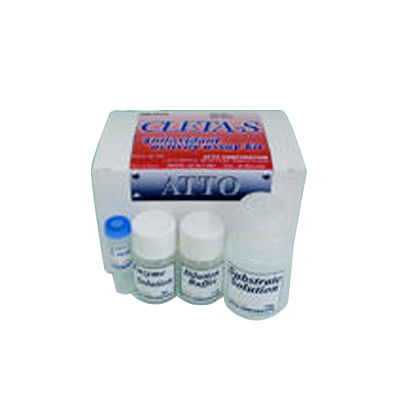 Measurement of antioxidant activity
CLETA-S is the kit that measures the antioxidation potential (potential to eliminate superoxide in oxygen radical).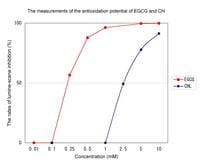 The above figure shows the results of the measurements of the antioxidant potential of epigallocatechin gallate(EGCG) and chlorogenic acid (CHL) known as antioxidants. Concentration-dependent inhibition of luminescence was confirmed for both chemicals.
AB-2970 CLETA-S
Major components
CL reagent: MPEC, ethanol
Substrate solution: Xanthine
Enzyme solution: Xanthine Oxidase (1.25 unit/mL)
Dilution buffer: HEPES
Package
100 assay
Storage period
6 months at 4℃ (-20℃ for CL reagent)
| Code No. | Description | Unit |
| --- | --- | --- |
| 3512011 | AB-2970 CLETA-S | 1 pk |